Skin Lotion for Horses
Regular price
Sale price
$50.00 CAD
Unit price
per
Sale
Sold Out - Contact us for further information
Equiderma Skin Lotion is revered by equestrians worldwide. Our formula works like magic on rain rot, scratches, mallenders/sallenders, mane and tail itching, sweet itch (insect bite reactions), summer sores, dandruff, cannon bone, ear and face crud, midline belly scabbing, mystery hair loss, ringworm, and many other fungal or bacterial skin infections.
Why Equiderma Skin Lotion?
Our ingredients attack and kill all bacterial and fungal infections that cause most equine skin ailments
Wash area thoroughly, be sure to remove all dirt from the affected area
Rinse well and towel dry. Apply Equiderma Skin Lotion to the affected area with a sponge or hand towel and leave on
Ingredients:
Mineral oil, Chlorhexidine, Lavender Essential Oil, Trichloromethyl .006%
Testimonial
These products are the best we have ever used! Not only are most organic and natural, but the shine they produce on the horses coats and effectiveness of all the products is second to none! We had two horses with long standing skin issues- one with hives and one with hair loss on the mane and tail. After trying everything, and I mean EVERYTHING, Equiderma worked immediately!
Shannon & Steffen Peters, U.S. Olympic Dressage Champion & Trainers
*Sold in 473mL Bottle*
Share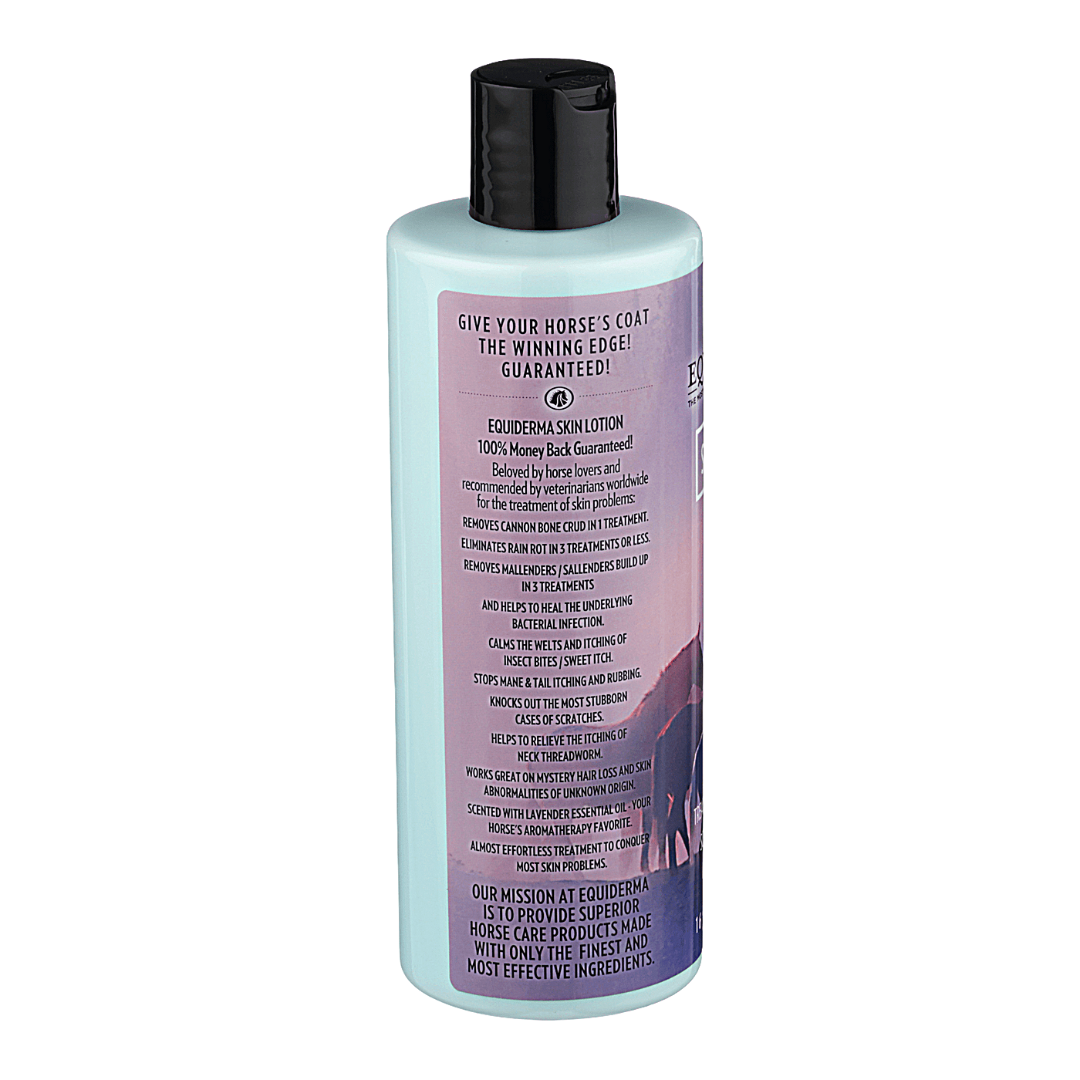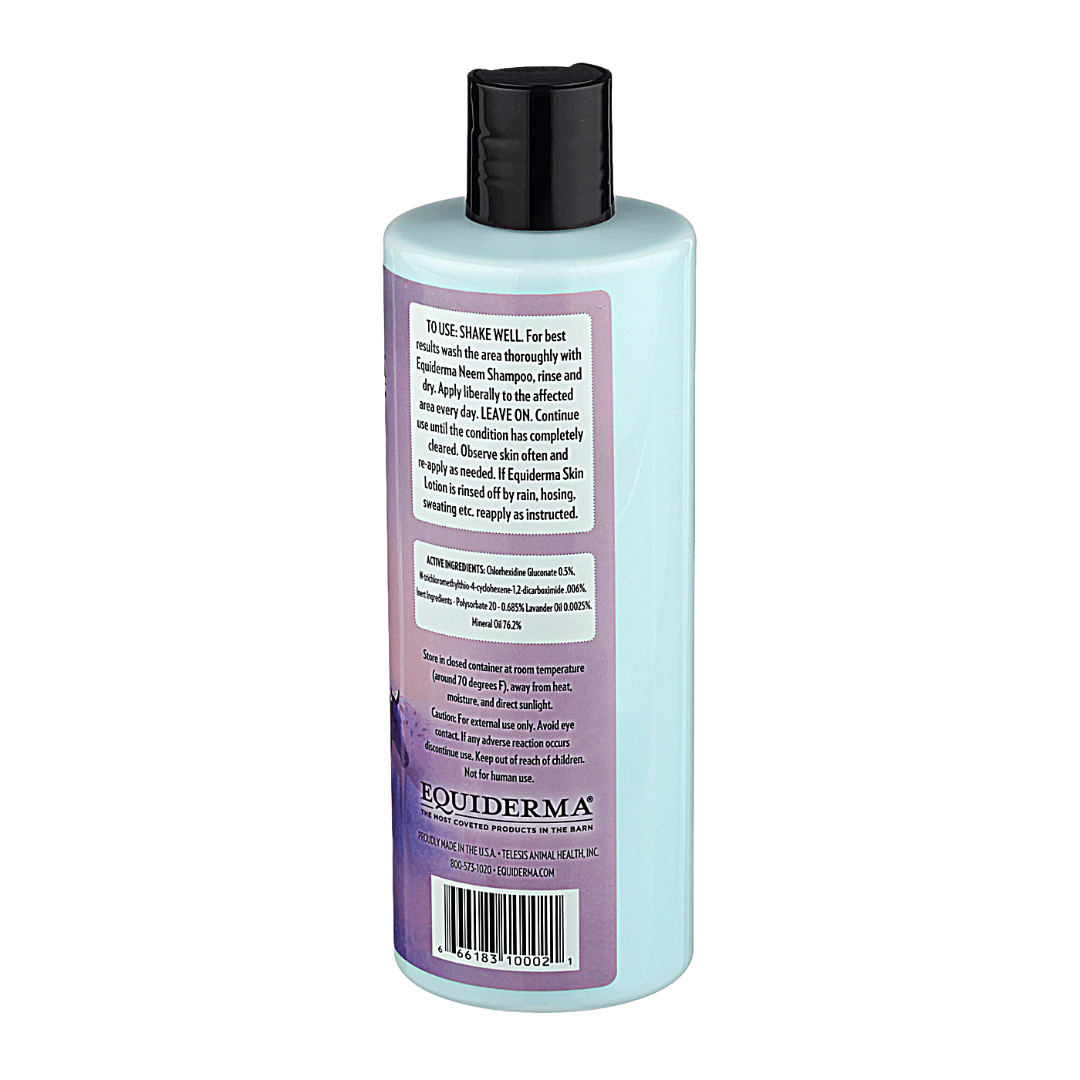 Equiderma Skin Lotion
Excellent product. Use it for rain rot and tail itch.
Equiderma Skin lotion
So far it looks like the skin lotion is helping to control the rain rot. Will definitely buy again 🙂
Equiderma Skin Lotion for Horses works!
After 4 applications of the Equiderma Skin Lotion for Horses, my mares' cannon crud was gone. I had tried everything over the years: mouth wash, benzoyl peroxide, Head and Shoulders shampoo and nothing worked until the Equiderma lotion.
Awesome cream
I have used Equiderma before and have always been very happy with the results. It's amazing cream for getting rid of scratches and also helps to heal the raw, tender skin underneath. I was so happy to see a company that carries this line in Canada, and it was shipped super fast!! Excellent customer service!