Neem Shampoo for Dogs
Stock: 2
Regular price
Sale price
$51.00 CAD
Unit price
per
Sale
Sold Out - Contact us for further information
Neem heals, protects, nourishes and moisturizes even the most compromised skin. Barn Dog Shampoo will revitalize your pet's skin and coat. It cleans gently, without harsh chemicals or sulfates. Great for everyday use and also for skin conditions that resist conventional methods of treatment, which often compromise the general health of your dog. Our Neem shampoo discourages fleas and ticks and removes even the toughest odors, including skunk odor. You will love how your beloved dog's coat will look, feel, and smell after using Barn Dog Neem Shampoo.
Features:
Arnica - Nature's most powerful anti-inflammatory soothes painful, inflamed tissue
Chamomile and Basil - Anti-inflammatory, antifungal and antibacterial reduces skin irritants by neutralizing free radicals
Pine Bark and Cherry Bark - Anti-oxidant properties help skin to renew healthy cells quickly and also reduce inflammation
Neem - Rejuvenates skin cells, scavenges free radicals, promotes healing and stimulates Collagen
Ingredients: 
Botanical Extract Blend of Organic Neem Leaf, Chamomile, Arnica, Pine Bark, Basil, Cherry Bark, Wild Crafted Neem Oil
Testimonial:

I use Barn Dog shampoo and Bella's coat is soft and silky, love it. I also use the horse shampoo and my horses coat is velvety soft. Great products.
Beth - Ohio
*Sold in 473mL Bottle*
Share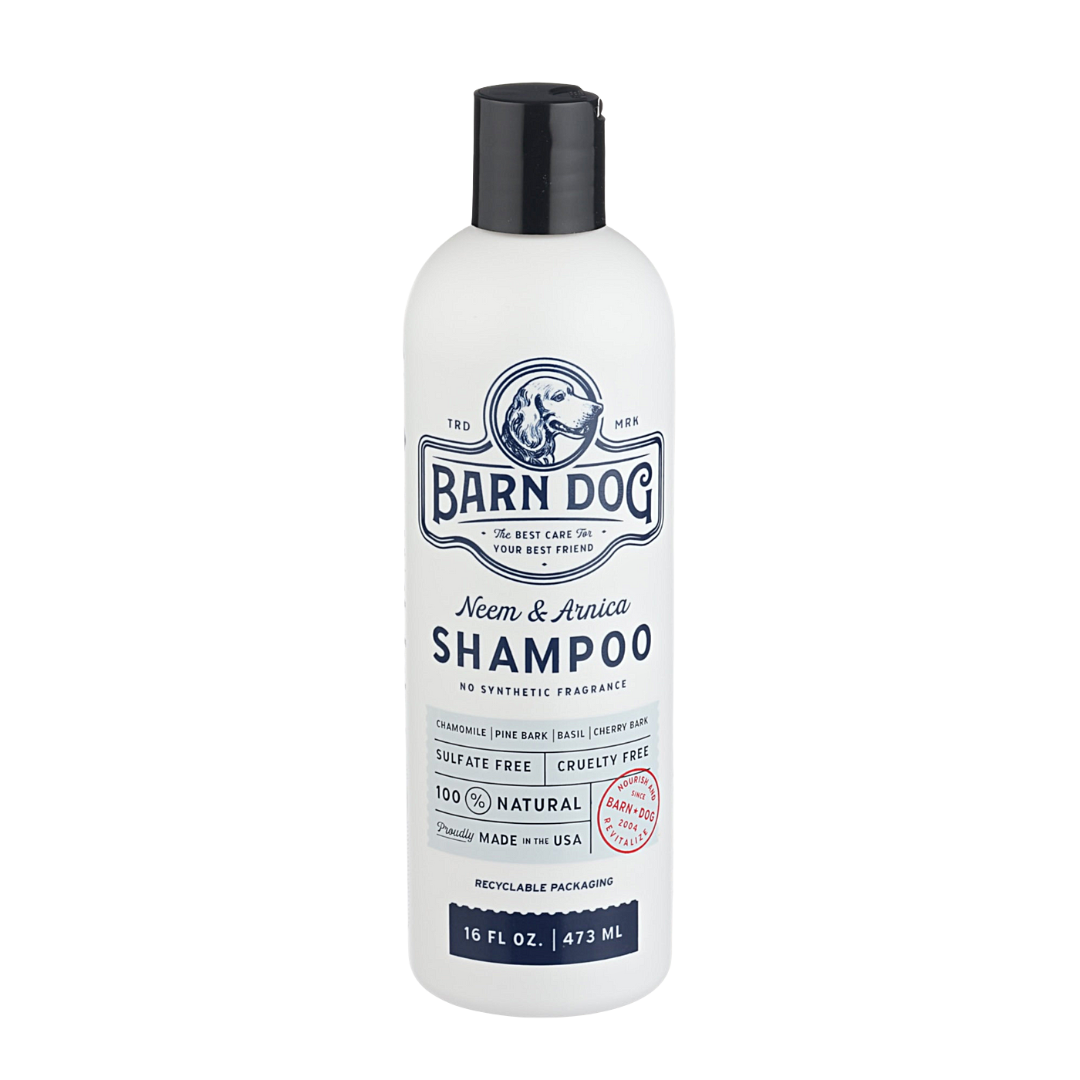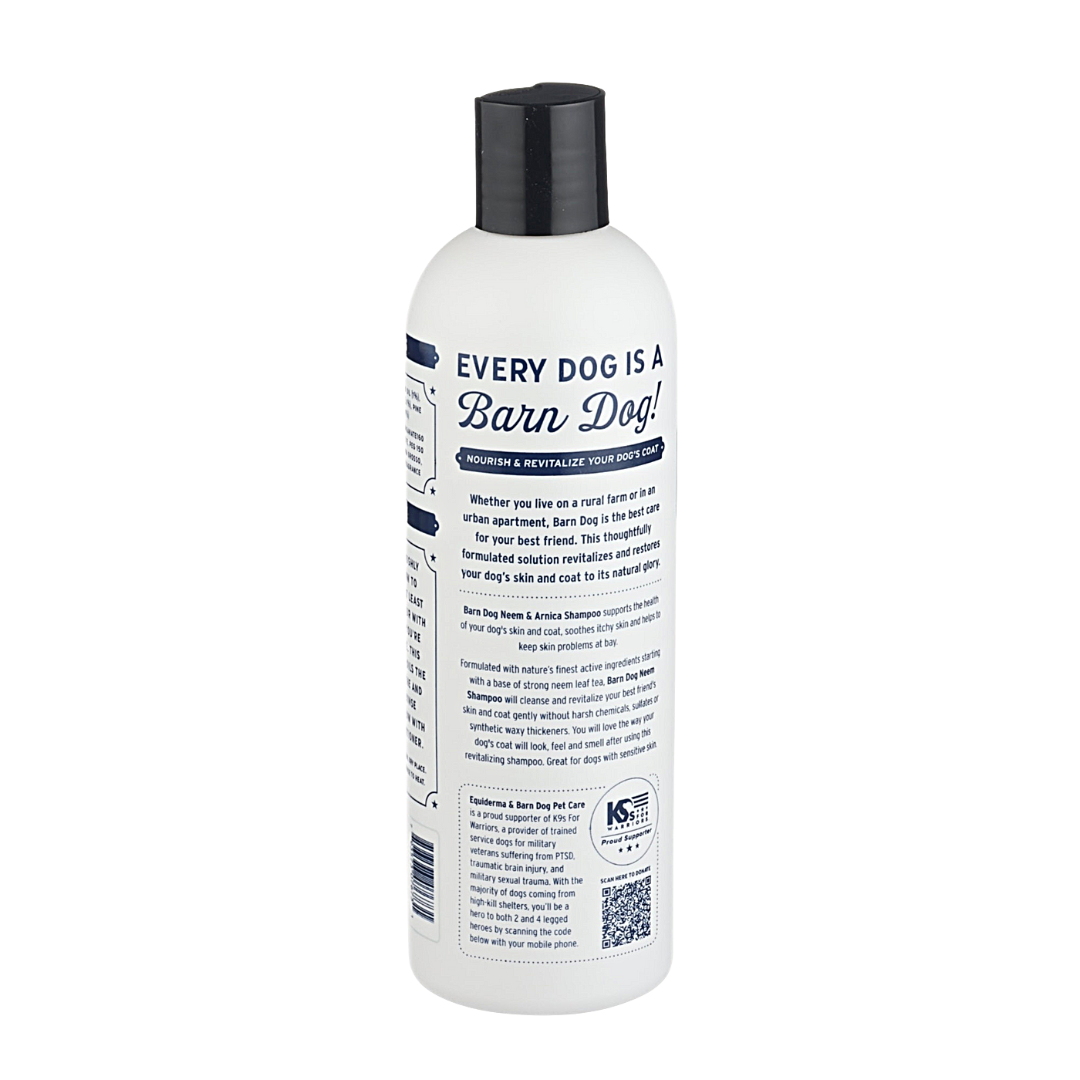 I didn't receive it yet - it's been over 2 weeks. Can you help me?