Happ-E Mare
Stock: 3
Regular price
Sale price
$84.00 CAD
Unit price
per
Sale
Sold Out - Contact us for further information
Is this your Mare?
Anxious, stressed, muscle sore, loss of focus, can't settle down, difficult to ride, always in heat, irritable?
A tasty, all natural blend to keep your mare calm and relaxed throughout her reproductive cycles. Your Mare deserves the best! A great tasting supplement for your mare – you will have no troubles feeding this product.
Get your mare back to calm and relaxed quickly with 9 Balancing Herbs plus multiple vitamins including High Dose Vitamin E along with natural minerals.  Certified low sugar, starch, and fructose.
Features:
Added Minerals per dose: Magnesium Oxide: 560MG

Added Vitamins per dose: Vitamin E – 2024 IU; Vitamin B6 - 2mg
No artificial colours
Certified

 

melamine,

 

drug,

 

lead, and pesticide free
Certified low in Starch, Sugars and Fructans

Non-GMO
Certified Herbicide Free (including glyphosate)
Gluten free
See Results in only 14 Days!
Happ-E-Mare is only available in a 60-serving size.
** Free 30-day money back guarantee – so give it a try! Contact us for details.
** Disclaimer: Price may change without notice due to fluctuations in exchange rate.
*Sold in 60 Day Containers*
Share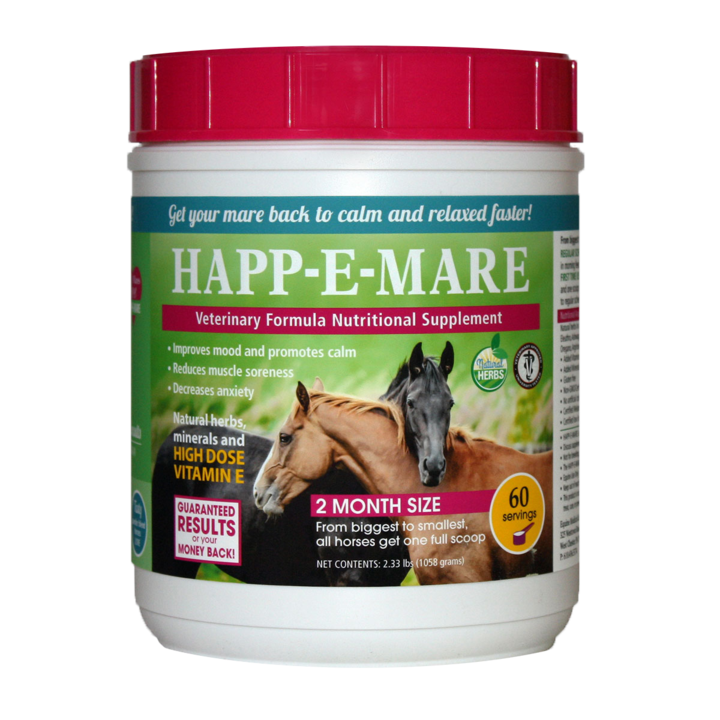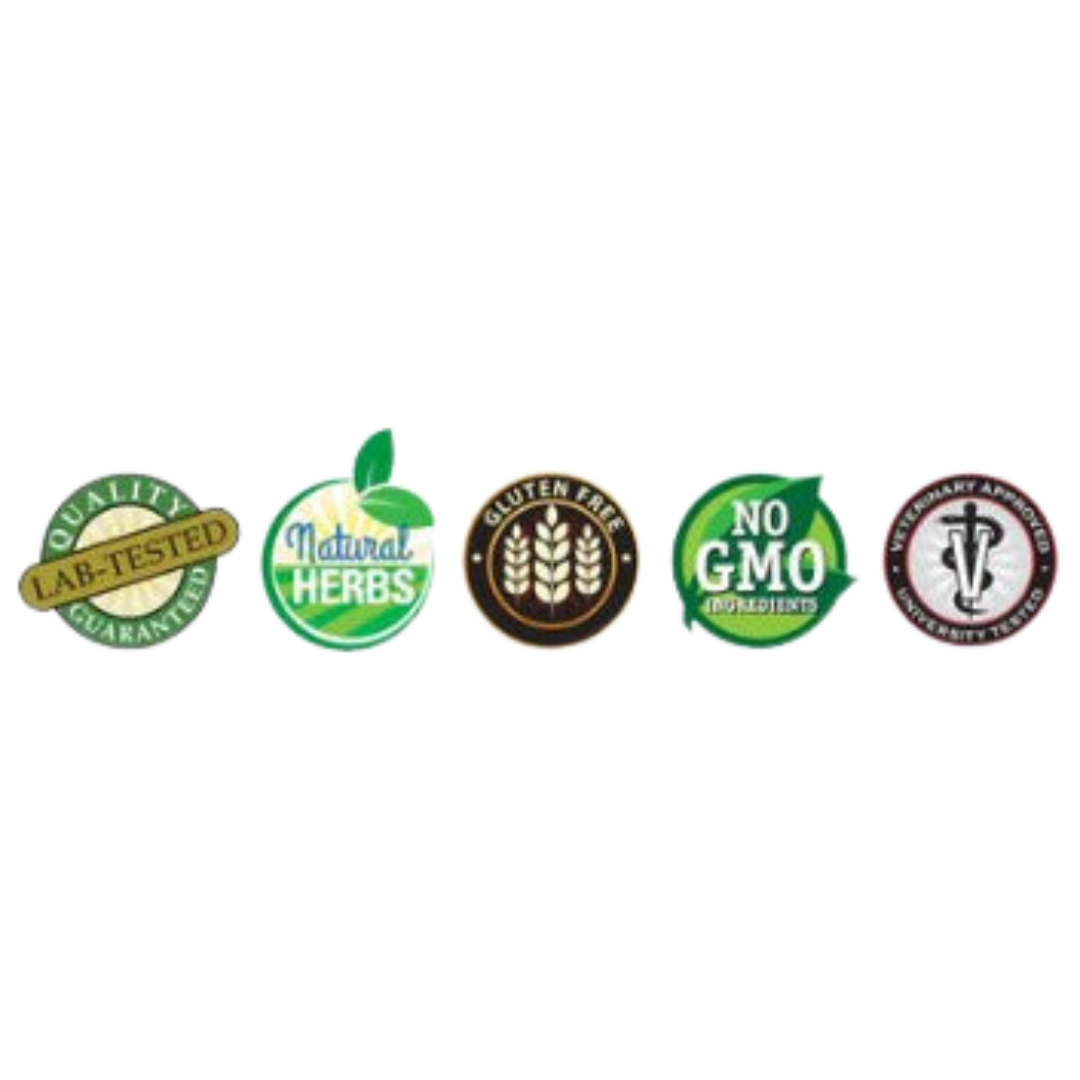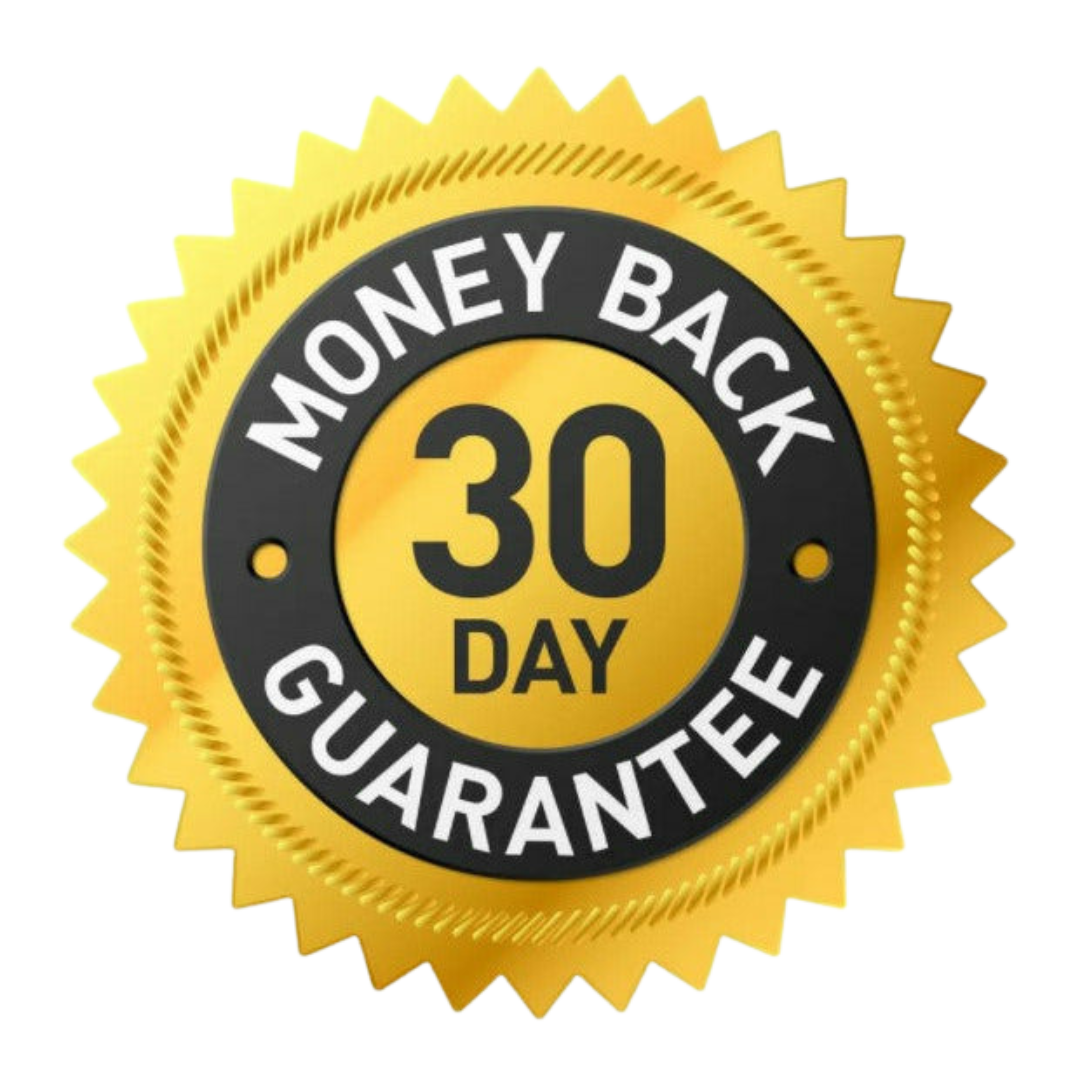 Great service
Thank you the great service and quick shipping. Haven't seen any improvement on my mare with this product yet Happ-e -mare
Game changer!
My mare can't live without this stuff! She's definitely opinionated and temperamental but without Happ-E-Mare she's almost unbearable. She will literally be taking this for life. And I can't say enough great things about Horse Gear Canada. She has had me restocked OVERNIGHT! Best customer service I've ever had!
Great service! And they truly care
great product!
Love Happy E Mare to keep my mare happy and calm all year long. I have a Rocky Mountain mare and she is bossy. I love her personality but when she is in heat she gets really uncomfortable and stressed out and acts out. Since starting on Happy E mare I have seen a huge improvement in her mood and physical comfort. She is less bloated and has less inflammation in general. I can tell she is happy. Thank you for caring this product as in it hard to find.
Great Product
I have had my mare on this product since last summer. The friend who's place I board my horse brought a new pony to the farm. She immediately went into cycle became difficult to handle. I started her on Happ-E-Mare after speaking to my vet and he recommended I try it as he didn't want to give her shots and mess with her hormones. We are just getting the sarcoid cysts under control and he didn't want to change what we have managed to get cleaned up. It great that I can order this online through Horse Gear. They are fantastic and get the product out to me right away.
Thanks Horse Gear!