Equine Dynamint Leg and Muscle Rub
Stock: 3
Regular price
Sale price
$39.00 CAD
Unit price
per
Sale
Sold Out - Contact us for further information
Dynamint Equine Muscle Rub is a soothing combination of natural essential oils in a gentle cream base.  Dynamint Equine is proving to be a superior natural product for the daily care and treatment of horses.  Dynamint is a must for all tack rooms and farms to have on hand when we need that little extra care for our equine partners.
Features:
Effectively used as a leg brace, tightener and skin brace
Can be used under leg wraps - will not burn or blister
Contains Peppermint Oil for fast relief, cooling action and to stimulate blood flow for faster healing of sore muscles and tendons
Cream formula allows for easy application
Antiseptic
Alcohol Free
Paraben Free
Water Soluble
Made in Canada

Dynamint is a Veterinary Product . Canada Veterinary Health # NN F418 
*Sold in 500mL Container*
Share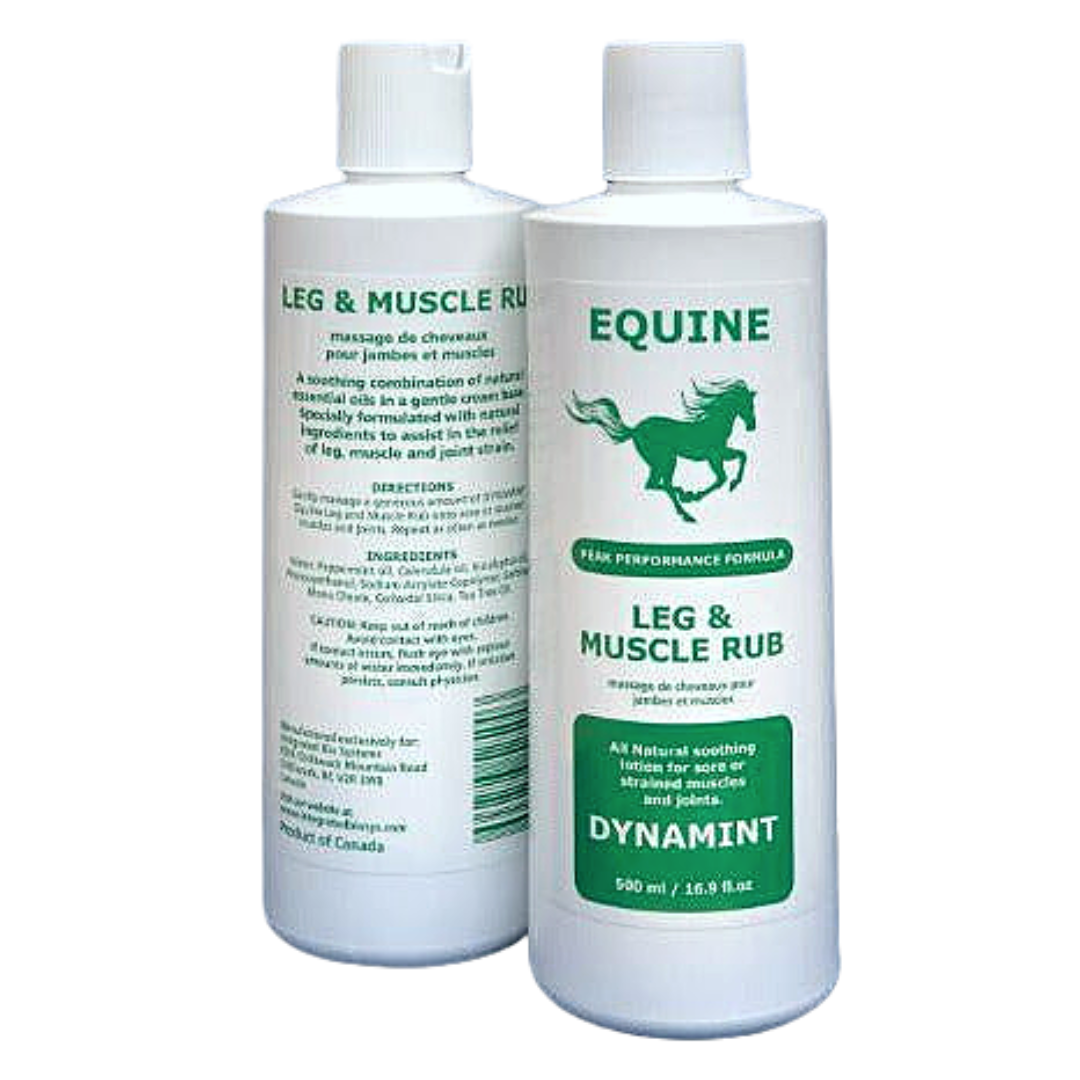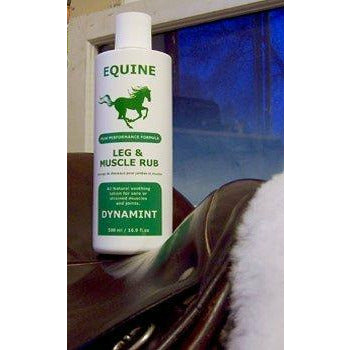 A great product we use for our horses and ourselves! Very pleased!
Equine Dynamint Leg and Muscle Rub
Title is Dynamite!!!!!!
From time to time I get muscle or ligament cramps in my legs and hands; Equine Dynamint Leg and Muscle Rub relieves the cramp within minutes. Whenever someone is suffering from muscle/ligament cramps I highly recommend they use Equine Dynamint Leg and Muscle Rub.... it definitely works for me!!!!!