Easyboot Trail New (each)
Stock: 0
Regular price
$140.00 CAD
Regular price
Sale price
$140.00 CAD
Unit price
per
Sale
Sold Out - Contact us for further information
The Easyboot Trail is the easiest hoof boot in the world to apply and remove - and one of the most affordable. With a tough protective shield and padded neoprene band, it opens up completely to slip on and off over a variety of hoof shapes and sizes. This is a perfect hoof boot for the casual rider and doubles as a therapy boot.
The Easyboot Trail has been designed specifically for the pleasure and trail rider. Quick and easy to apply, this boot requires no strength or force. The closure system keeps boots secure even in the toughest of trail conditions. This is a great medium distance riding boot (less than 25 miles) and is ideal to carry as replacement for a lost shoe.
The Easyboot Trail also doubles as a therapy boot. Help your horse recover from abscesses, hoof injuries, founder, navicular disease, punctures and sole bruises.
The sole shape is slightly longer than wide: this is an important feature that will allow more horses to wear the boots comfortably and securely.
Features:
Sold in singles
Quick and easy to apply; no strength or force required
Available in 13 sizes to fit most breeds
Comfortable and lightweight
Drainage holes built into the sole
EasyCare gaiters are sold separately as an accessory
Easyboot Trail Information
 

Videos:

Easyboot Trail Hoof Boot Video

Easyboot Trail Application Guide Video
Easyboot Trail PDF Application Guide:
Easyboot Trail PDF Application Guide Here
Size:
Easyboot Trail Accessories:
EasyCare 1" Horse Boot Studs - 4 Pack
*Disclaimer: Sold Out or Special Order Products - Shipping will be approximately 2 weeks before Horse Gear Canada ltd. receives this product into inventory, then the product will be shipped to the purchaser.  
*Sold Individually*
Share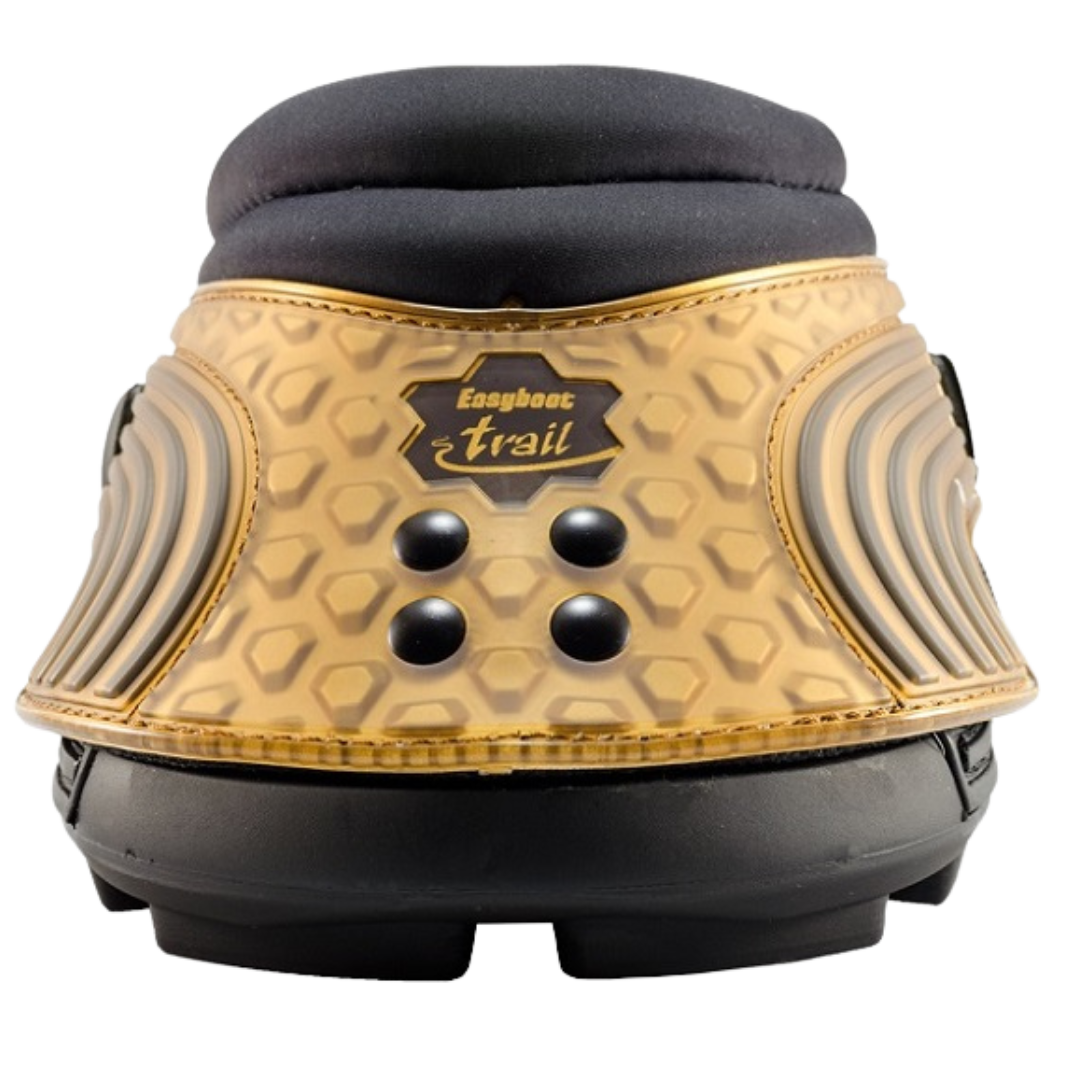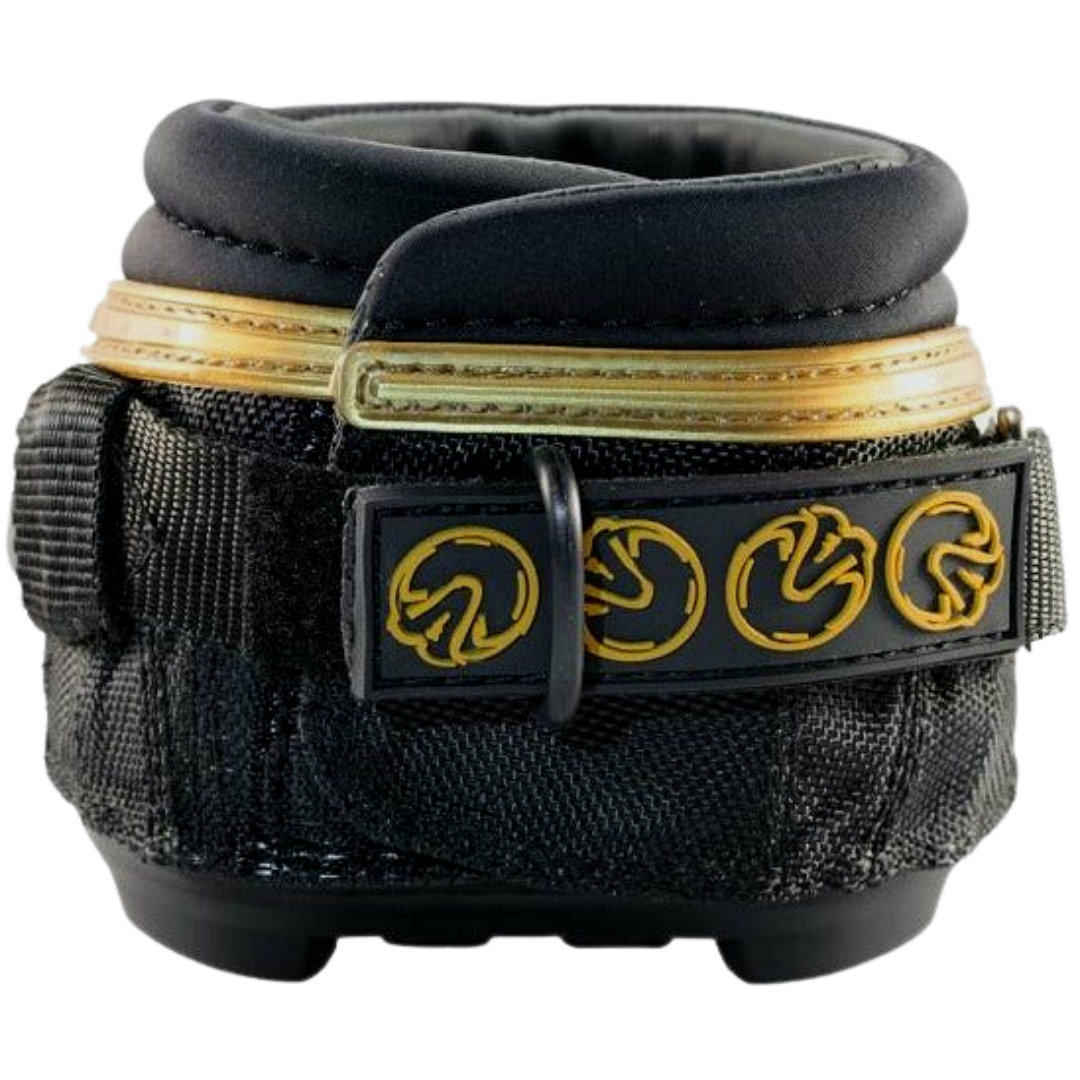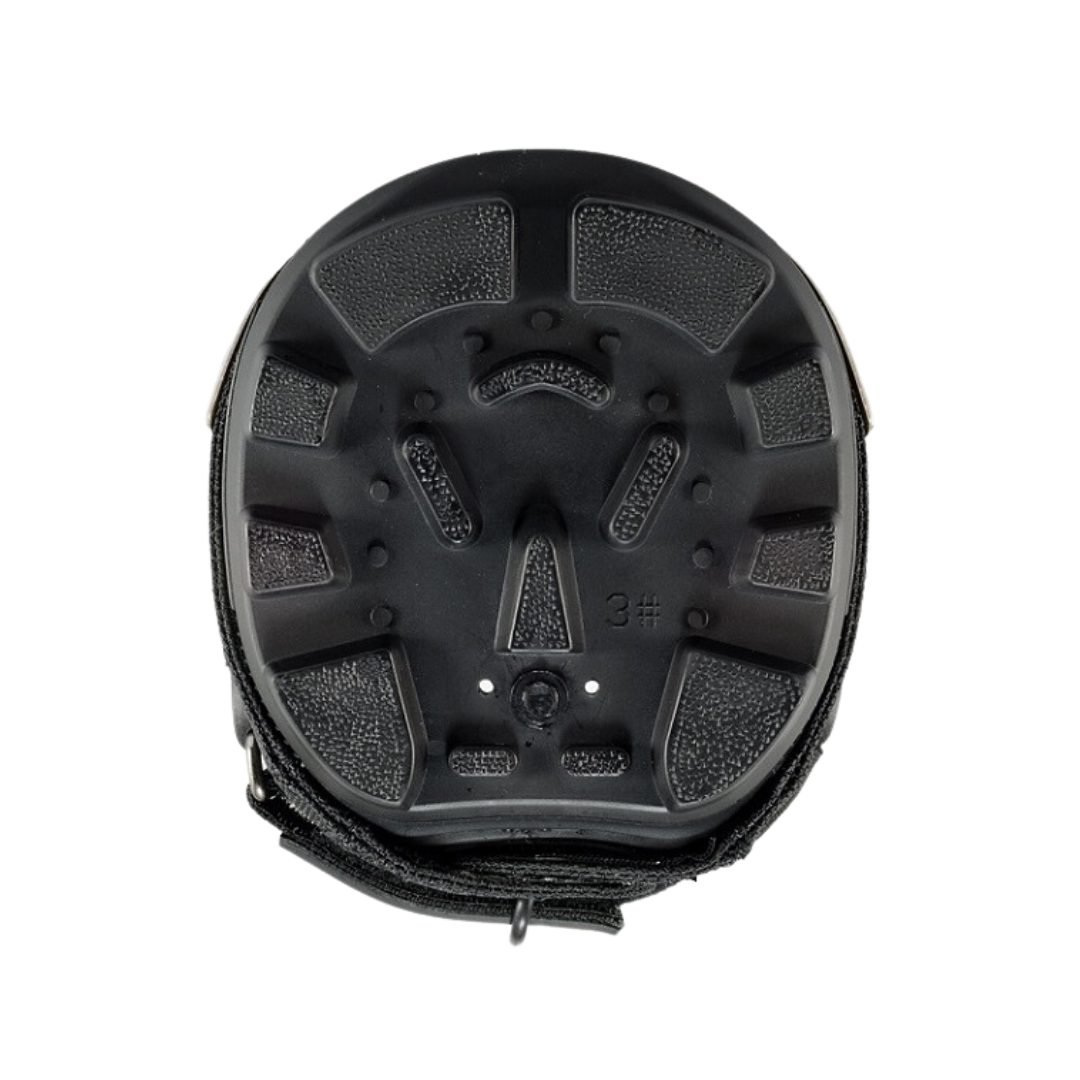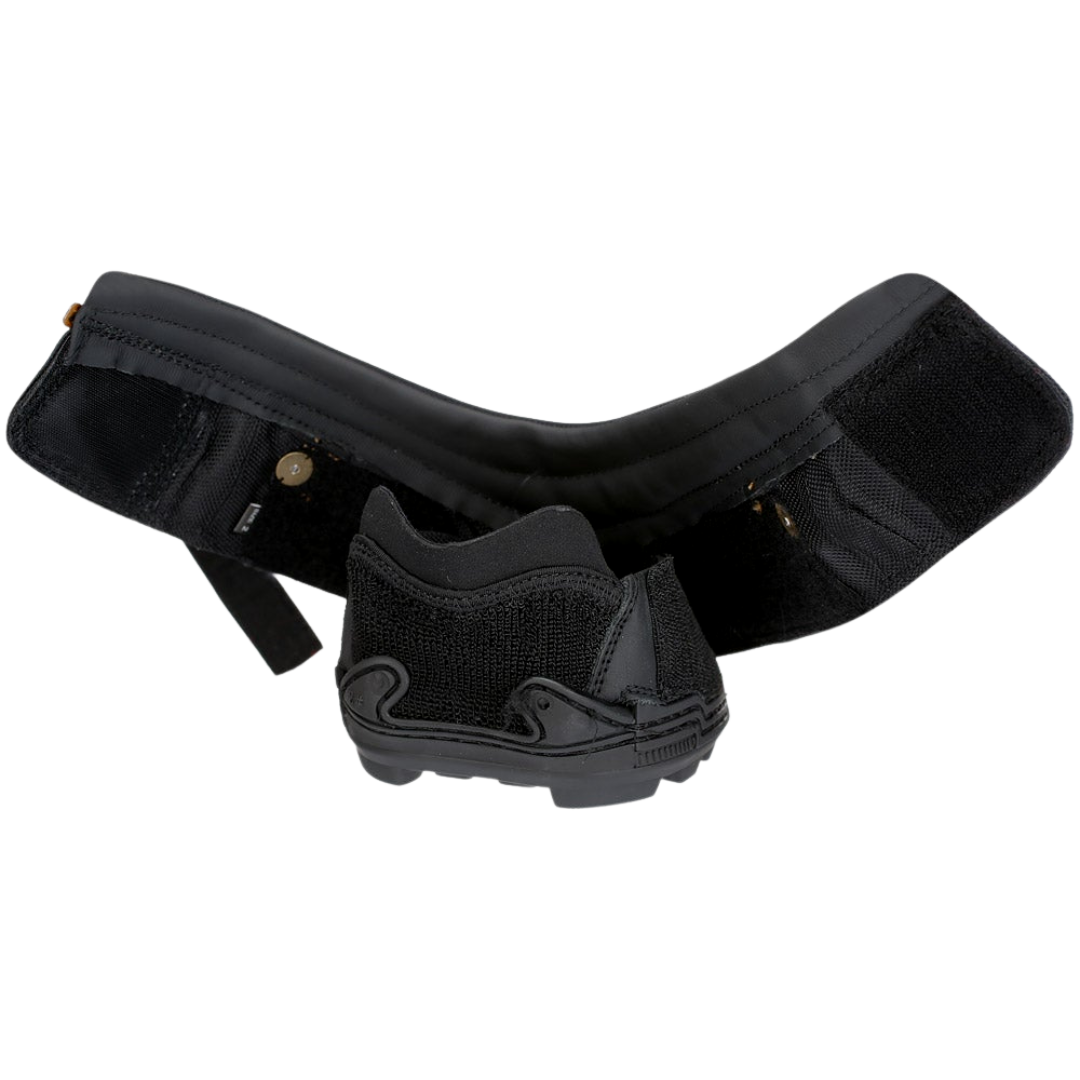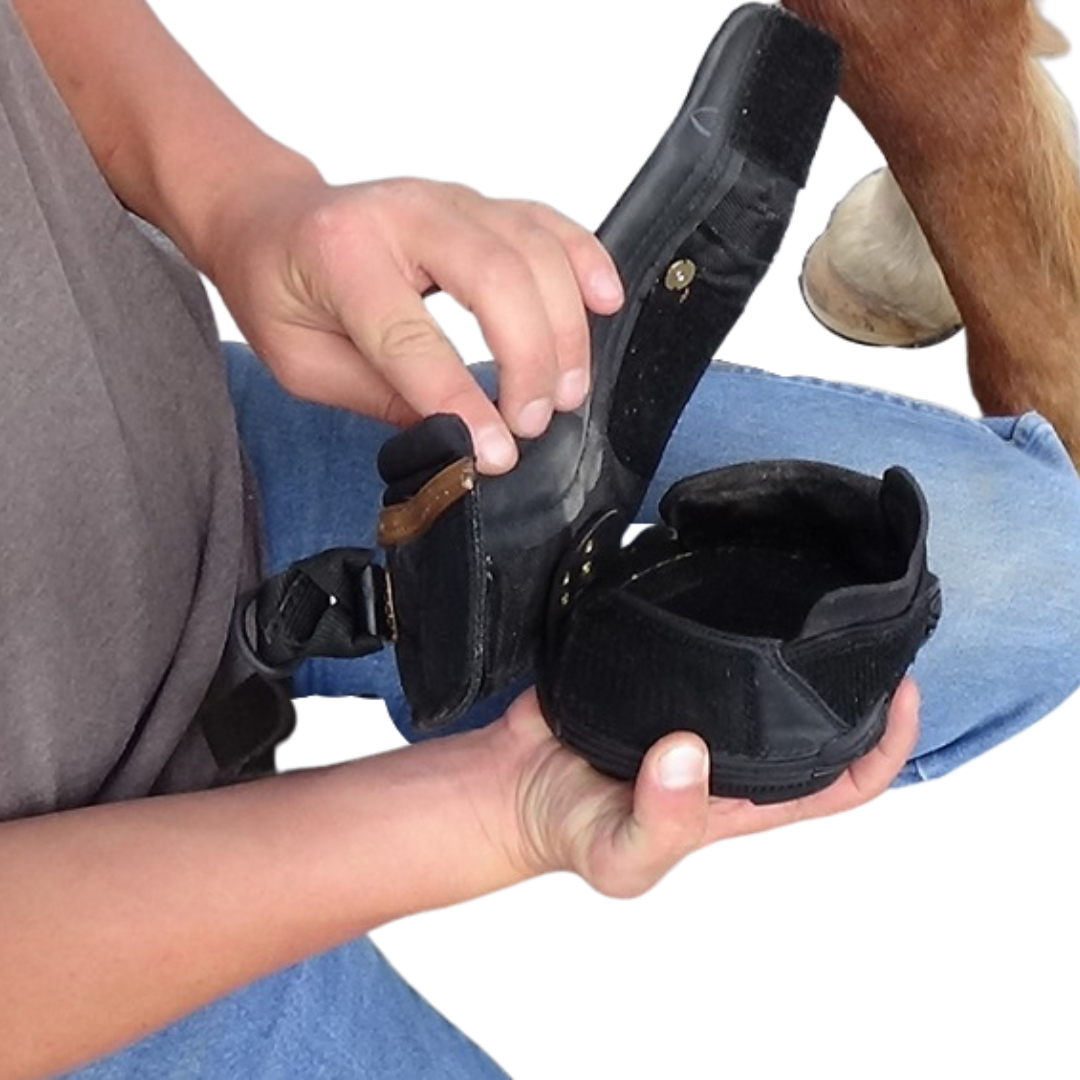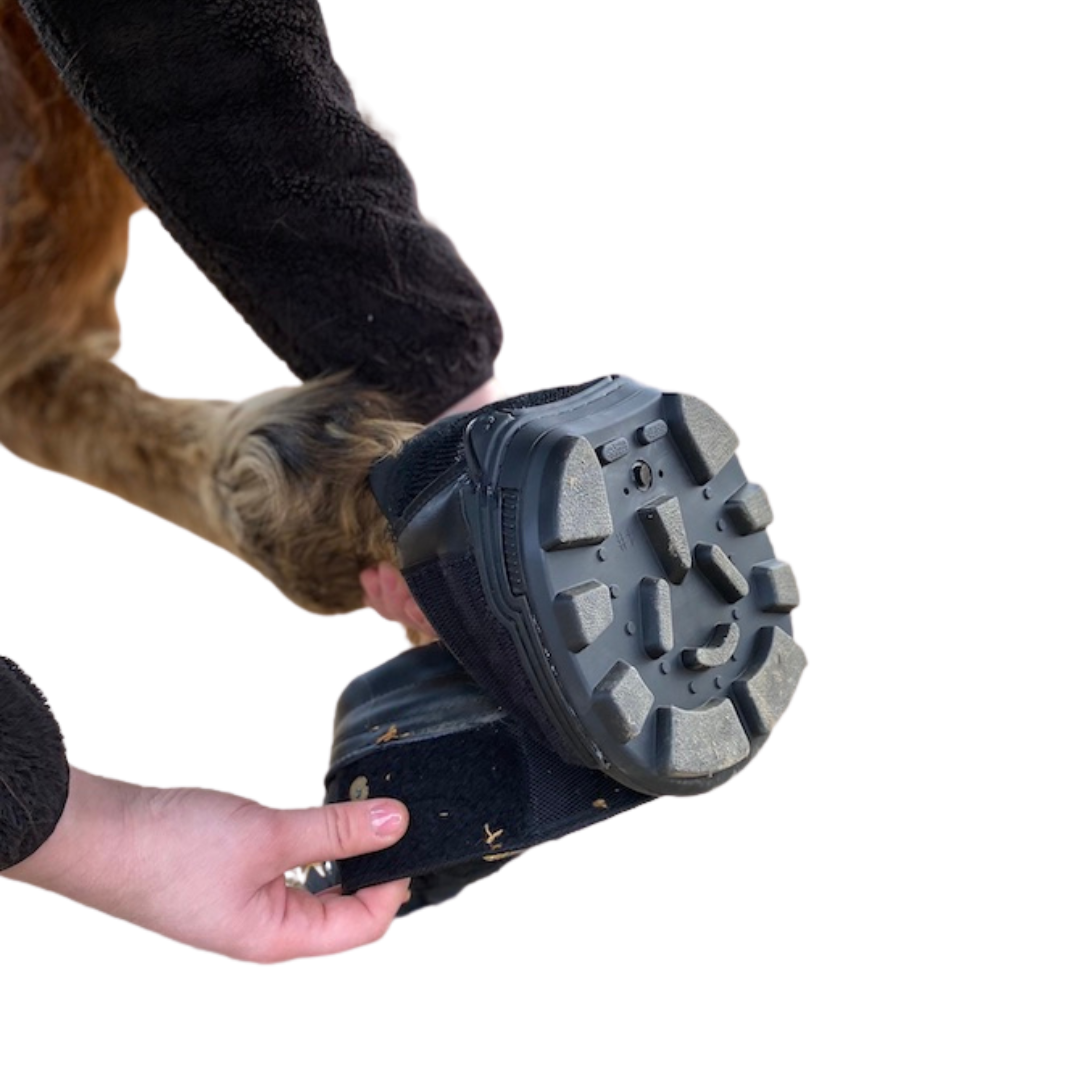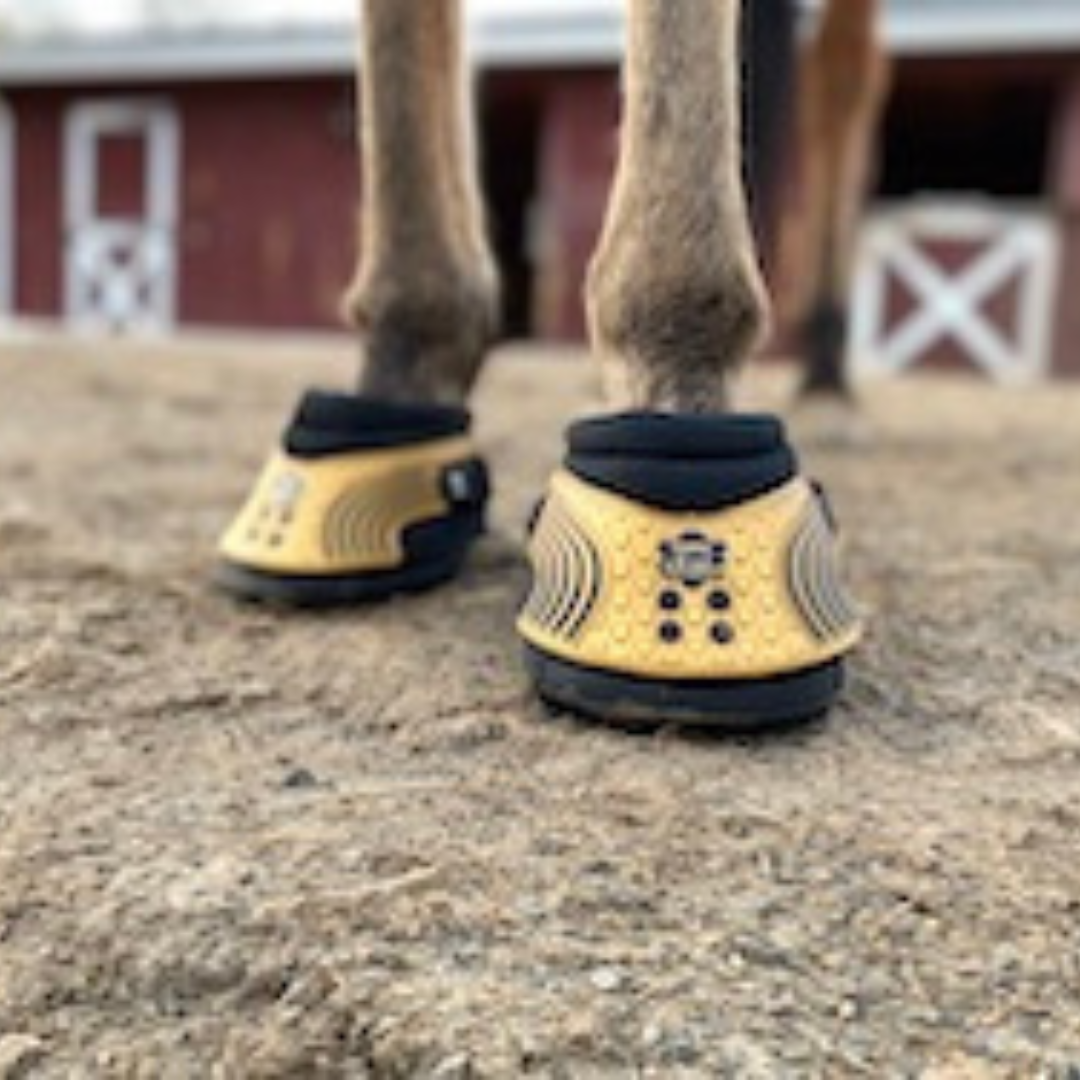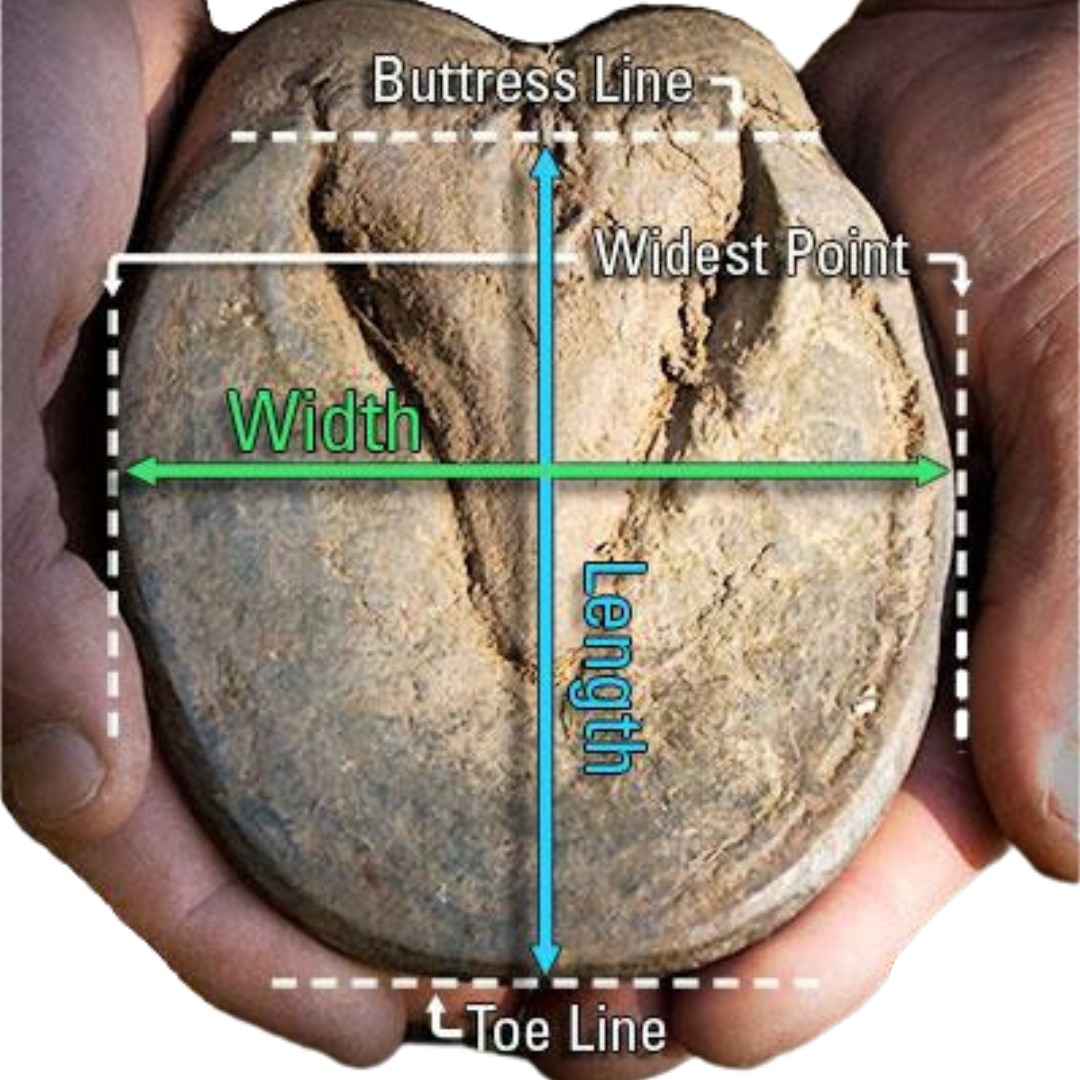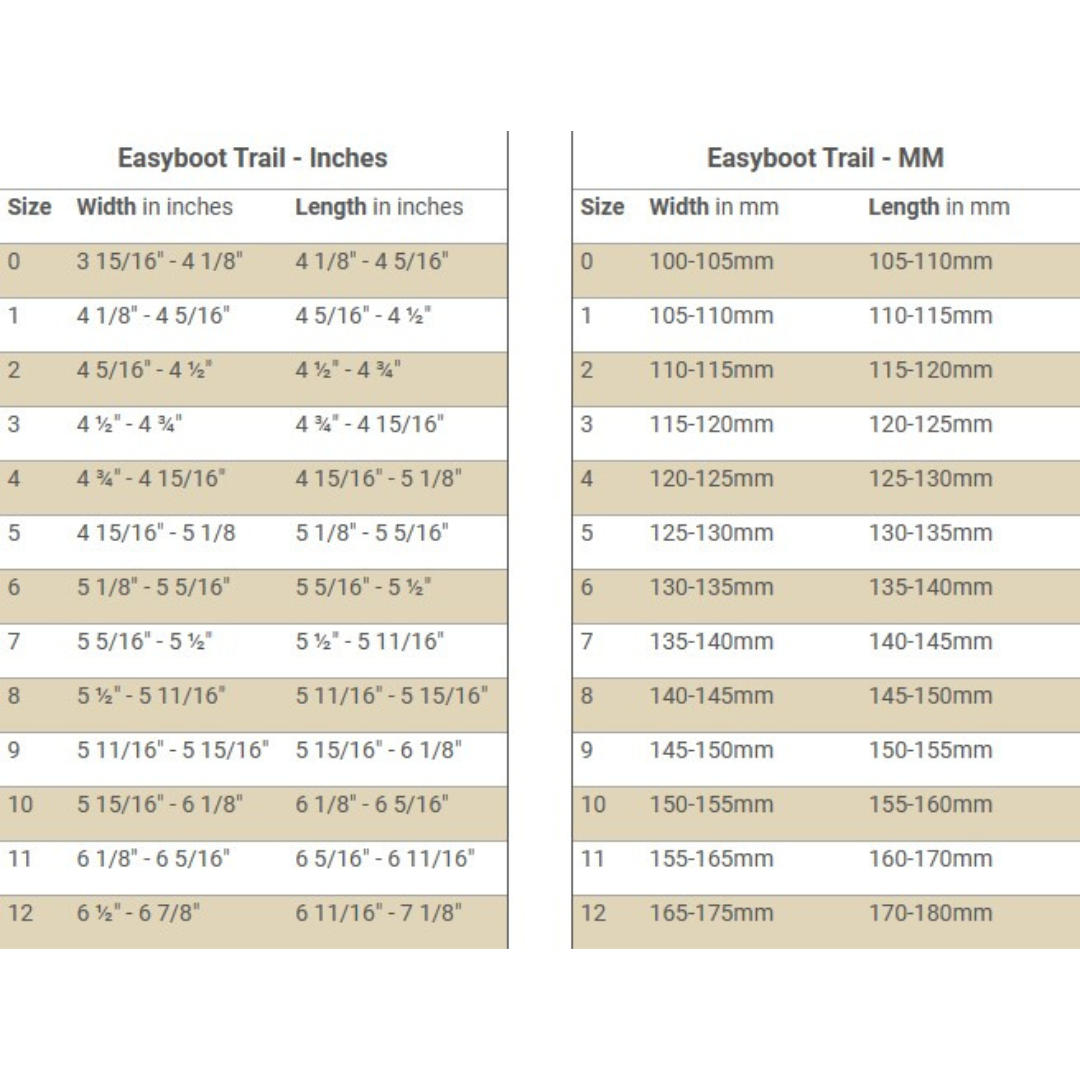 Easy boot Trail
Well made and easy to slip hoof into.The back is flexible and has stretch material which allows some give. Would be nice if boot came with soft pads to protect soles. Very accurate fit.
Great boots
Boots are easy to put in and take off. I feel like my horse is moving out better with them on now