EasyShoe 3D *NEW*
Stock: 1
Regular price
Sale price
$68.00 CAD
Unit price
per
Sale
Sold Out - Contact us for further information
The EasyShoe 3D is a composite glue-on horseshoe designed for track and arena sports. The EasyShoe 3D is integrated with frog support by 3D HoofCare and finger tabs for easy gluing.
Simply stand the horse in the horseshoe and apply the tabs using Super Glue. No welding required. It's easy to rasp or grind away material for a custom breakover.
EasyShoe 3D can stay on for a full trim cycle (4-6+ weeks) and It is typical to get 1-2 resets per pair. New 11 Finger Tabs can be welded on for a reset.
Available in both front and hind patterns.
Compatible With:
11 Finger Tabs (For Resets)
Application Tools Needed:
EasyShoe Quick Set Super Glue, Plastic Wrap, EasyShoe Insta-Set Super Glue Accelerator
EasyShoe 3D Application Videos:

EasyShoe 3D Introduction Video
EasyShoe Hoof Prep: Tips and Tricks Video
EasyShoe 3D Application Video
EasyShoe 3D How to Remove Finger Tabs for a Reset Video
EasyShoe 3D How to Clean Tabs for a Reset Video
EasyShoe 3D How to Create a Snug Fit with 11 Finger Tabs Video
Sizes:
*Sold in Pairs*
Share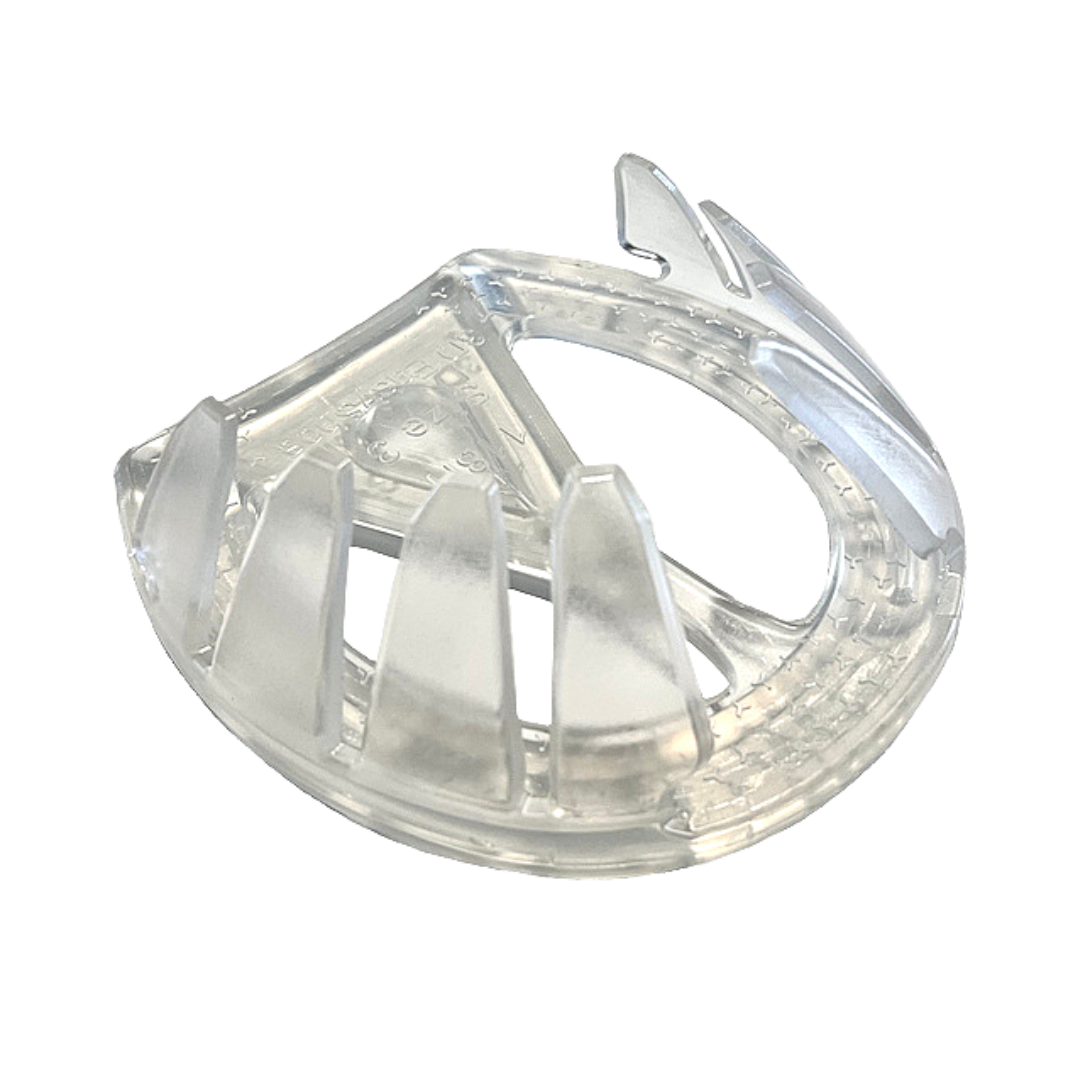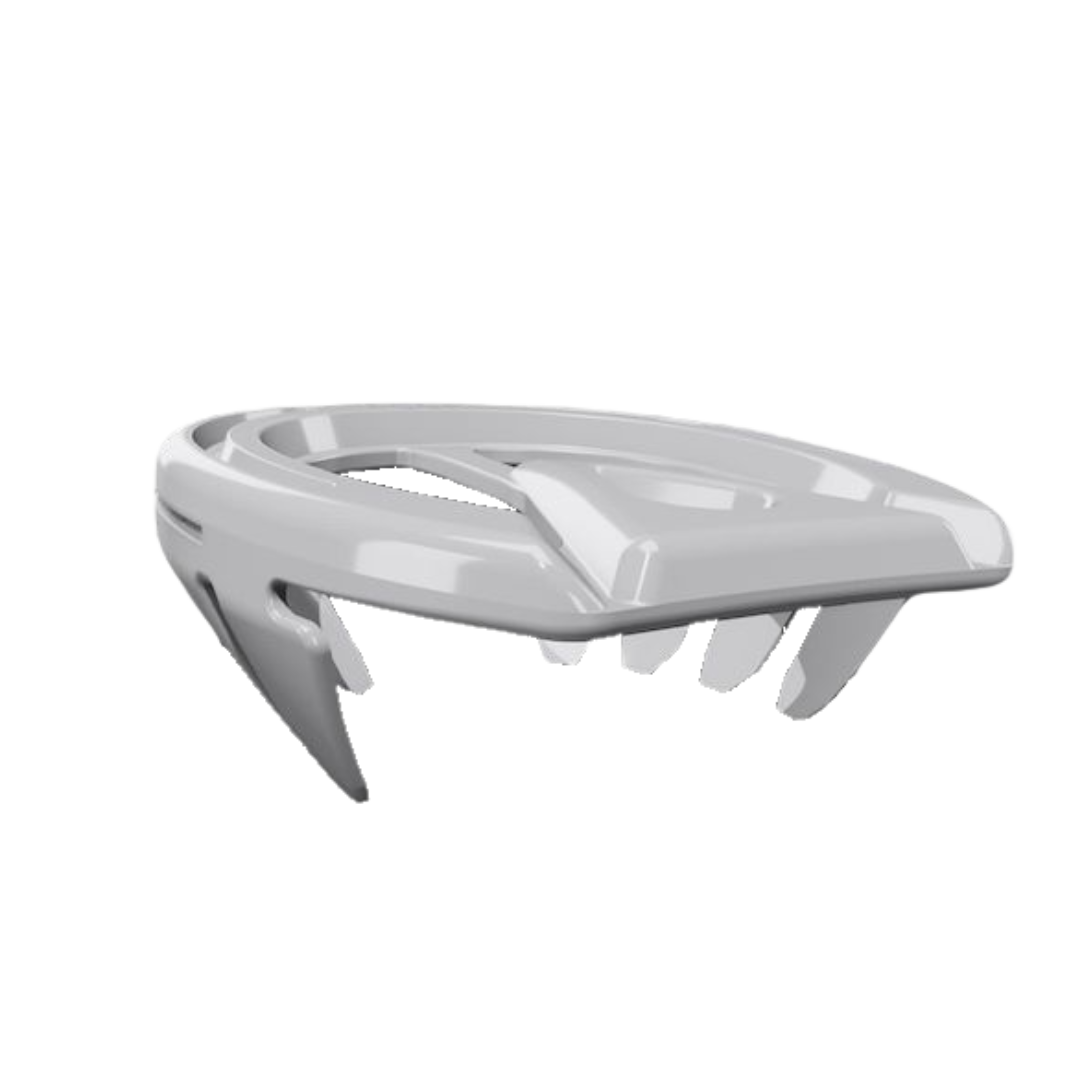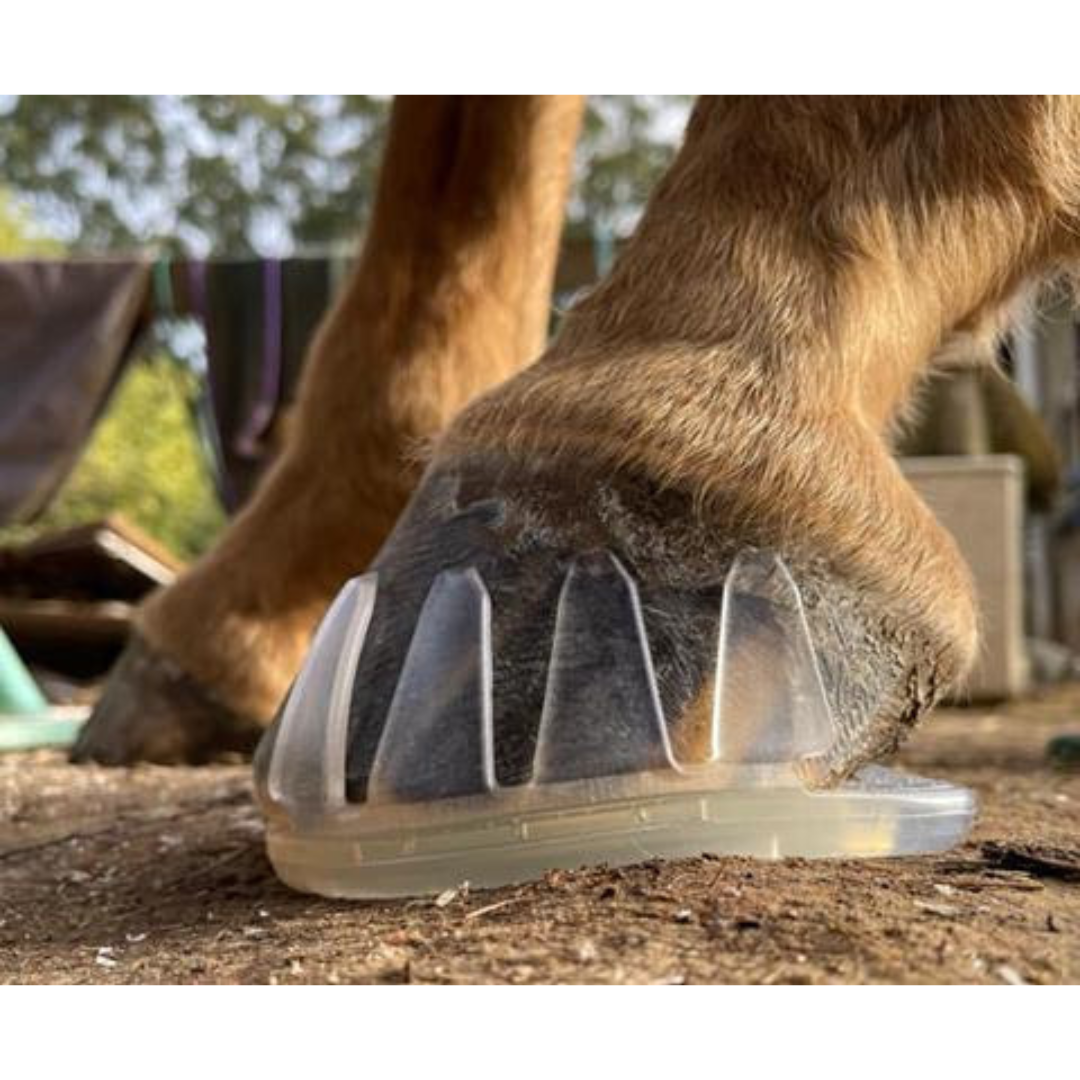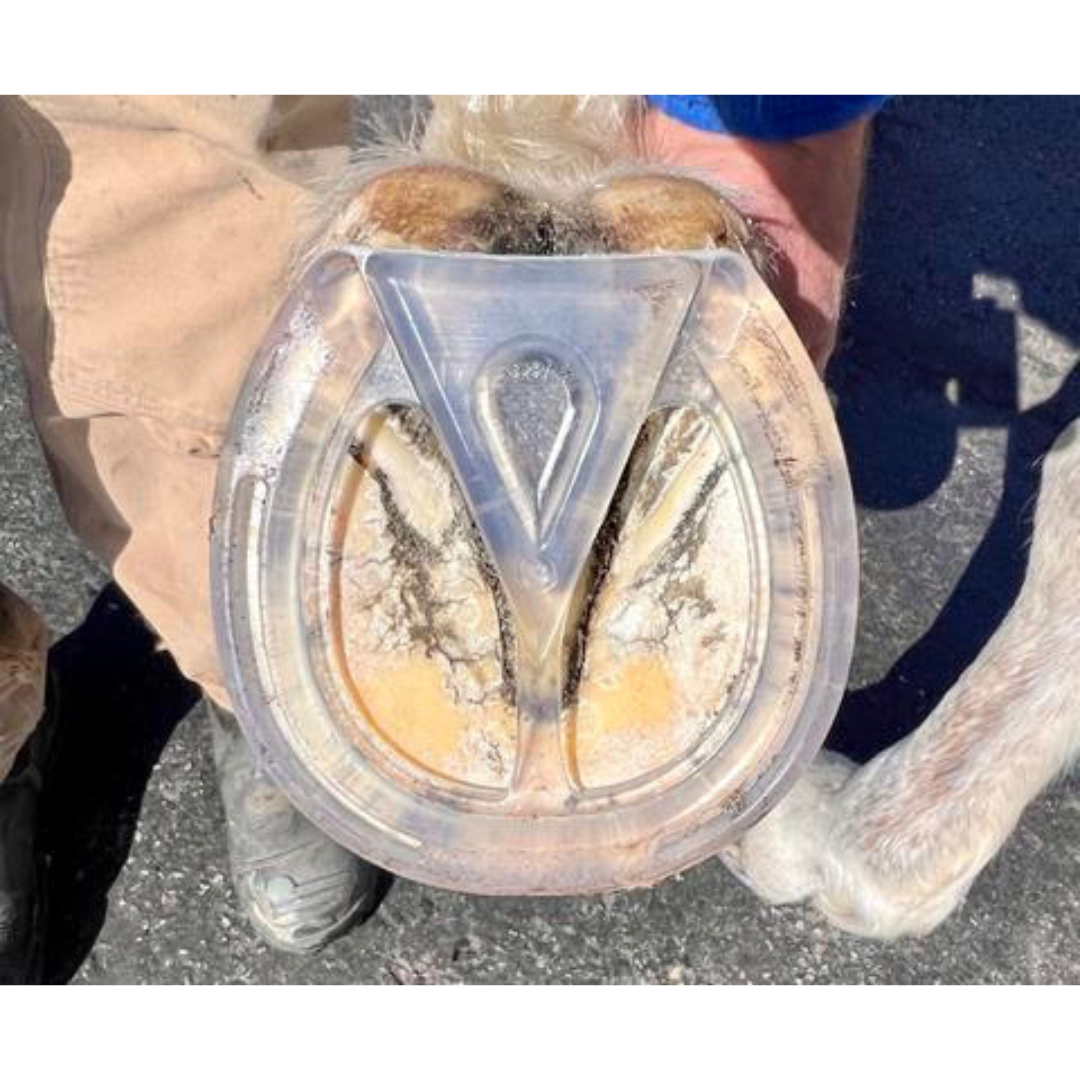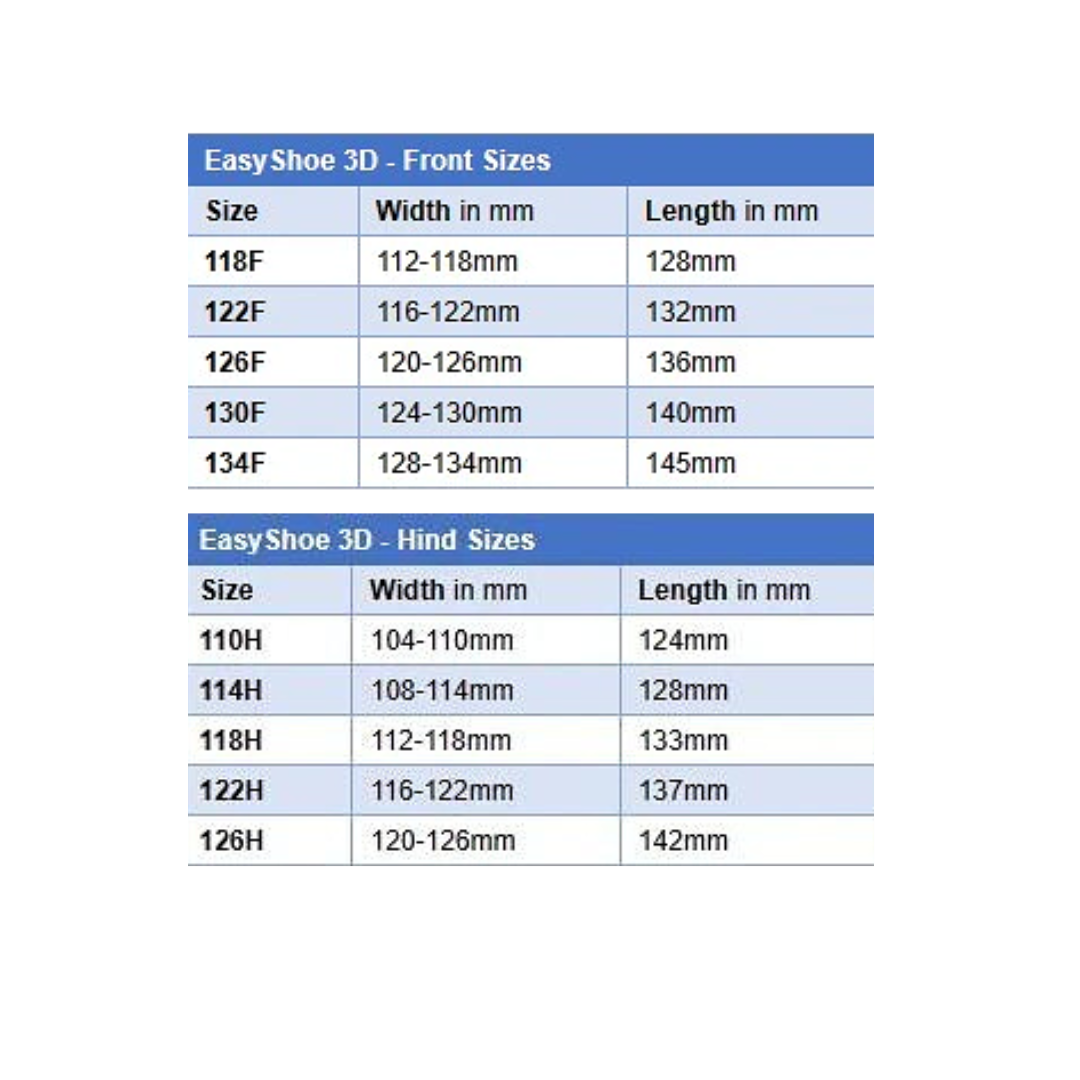 Great service
The shoes are excellent and the customer service exceeds all expectations. Very glad Horse Gear Canada is in business.