EasyShoe Versa Grip Light
Stock: 2
Regular price
Sale price
$34.50 CAD
Unit price
per
Sale
Sold Out - Contact us for further information
The EasyShoe Versa combines options with affordability. It is the most advanced nail-on The Versa Grip Light features an aggressive tread pattern with no metal for the lightest weight, flexible and most cost efficient option. 12 nail locations and debris guard.

The EasyShoe Versa is the most versatile urethane shoe for endurance, trail, rehab, police, and sport horses. Lightweight, at 30% less than iron shoes. Front and hind patterns designed to fit with limited modifications. Features more nailing options and no need to pre-drill nailing locations. Stronger, more traditional clips. Adjustable breakover.

Enjoy the benefits of a barefoot horse without having to apply and remove the boot each time you ride. The EasyShoe allows the hoof to naturally expand and contract, both laterally and vertically. Manufactured with the latest in polyurethane technology, the EasyShoe dramatically reduces concussion on hard surfaces, yet offers maximum durability and longevity. The open sole design assures complete breathability of the sole and frog.

The EasyShoe has already excelled on the flat track and in the endurance, dressage, and sport horse disciplines. The EasyShoe may also be used to help offset chronic symptoms of thin hoof walls, sensitive heels, quarter cracks, and slow hoof growth.
The Versa Grip Light is available in two versions: Front or Hind pattern.
Compatible With:
Quick Studs, 11 Finger Tabs, Sticky Finger Tabs, EasyTabs, Versa Grip Rocker, Versa Grip Wedge, Versa Grip Plug
Application Tools Needed:
Nails or Bond Glue or Acrylic Glue (Equi-Thane Adhere), Glue Dispensing Gun, Mixing Tips, Plastic Wrap
Application Information:
EasyShoe Versa Grip Light Application Video
EasyShoe Versa Grip Light Finishing Application Video
EasyShoe Versa Grip Information Video
Sizes:
*Ideally, your horse's hoof measurements should fall on the lower end of the range of width measurements, and be no longer than the length measurement listed next to each shoe size. For example, a hoof that would fit well into the 110F would measure 104-106mm wide and less than 122mm long. If necessary, it is simple to trim down any extra width or length of the shoe to customize the fit for your horse. 
*Sold in Pairs*
Share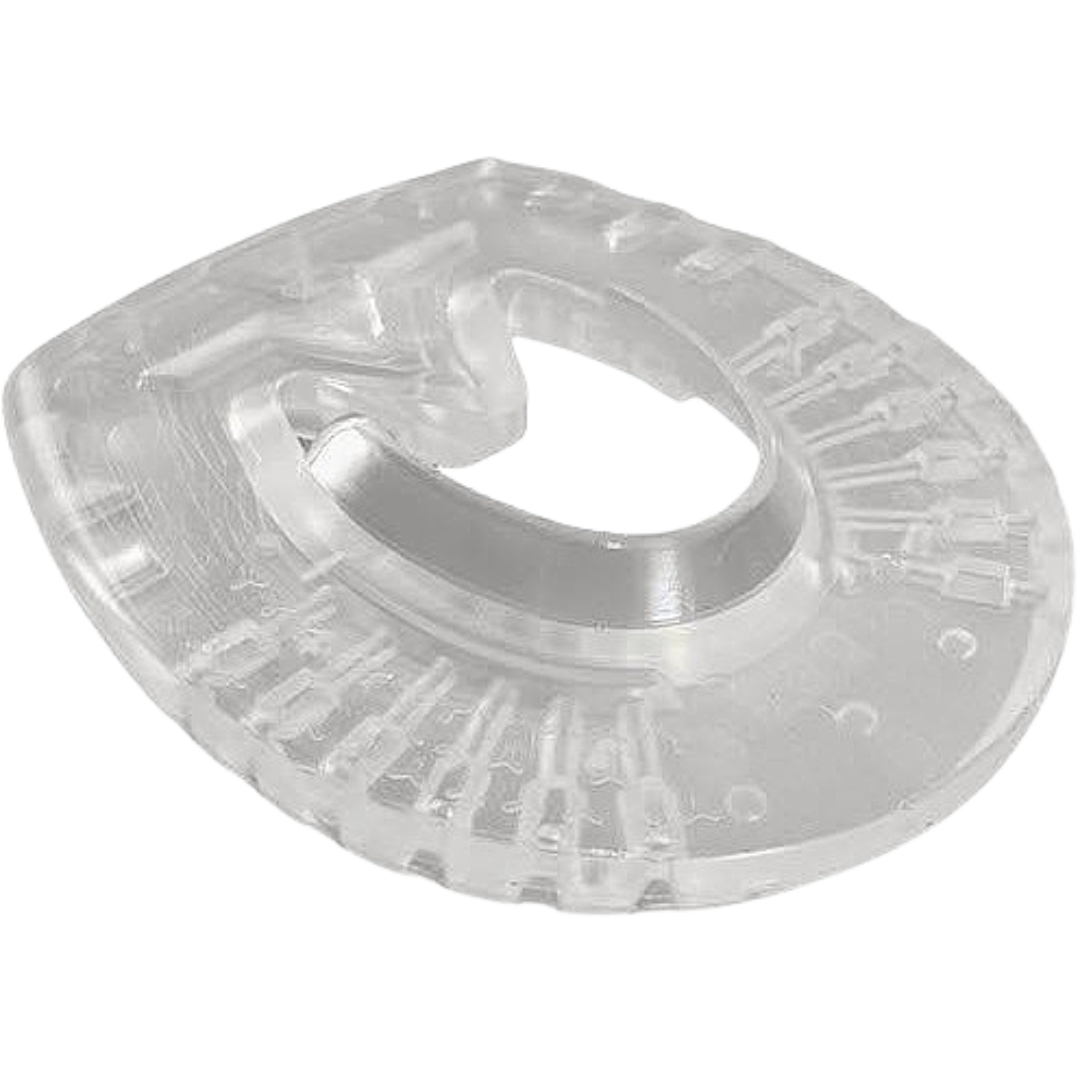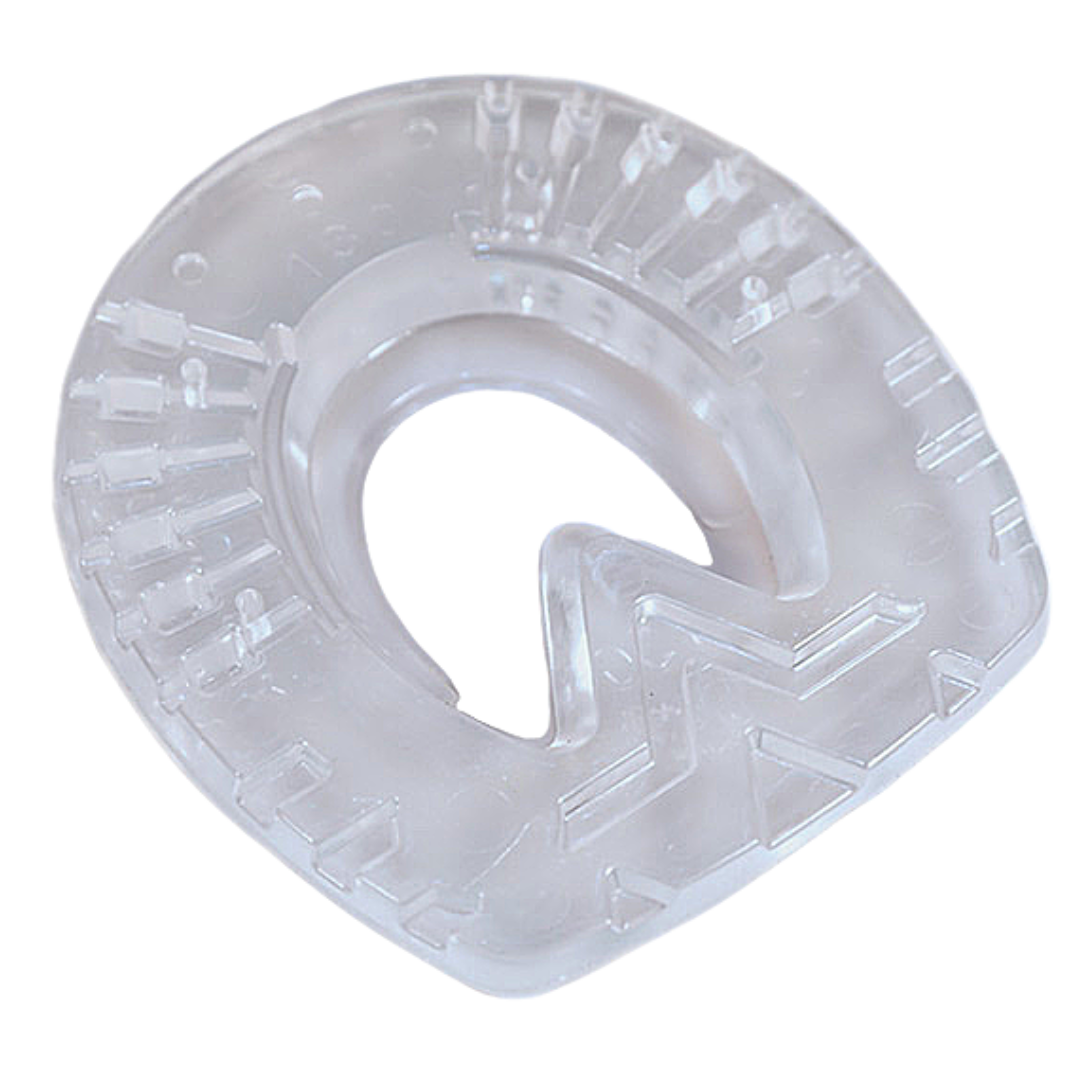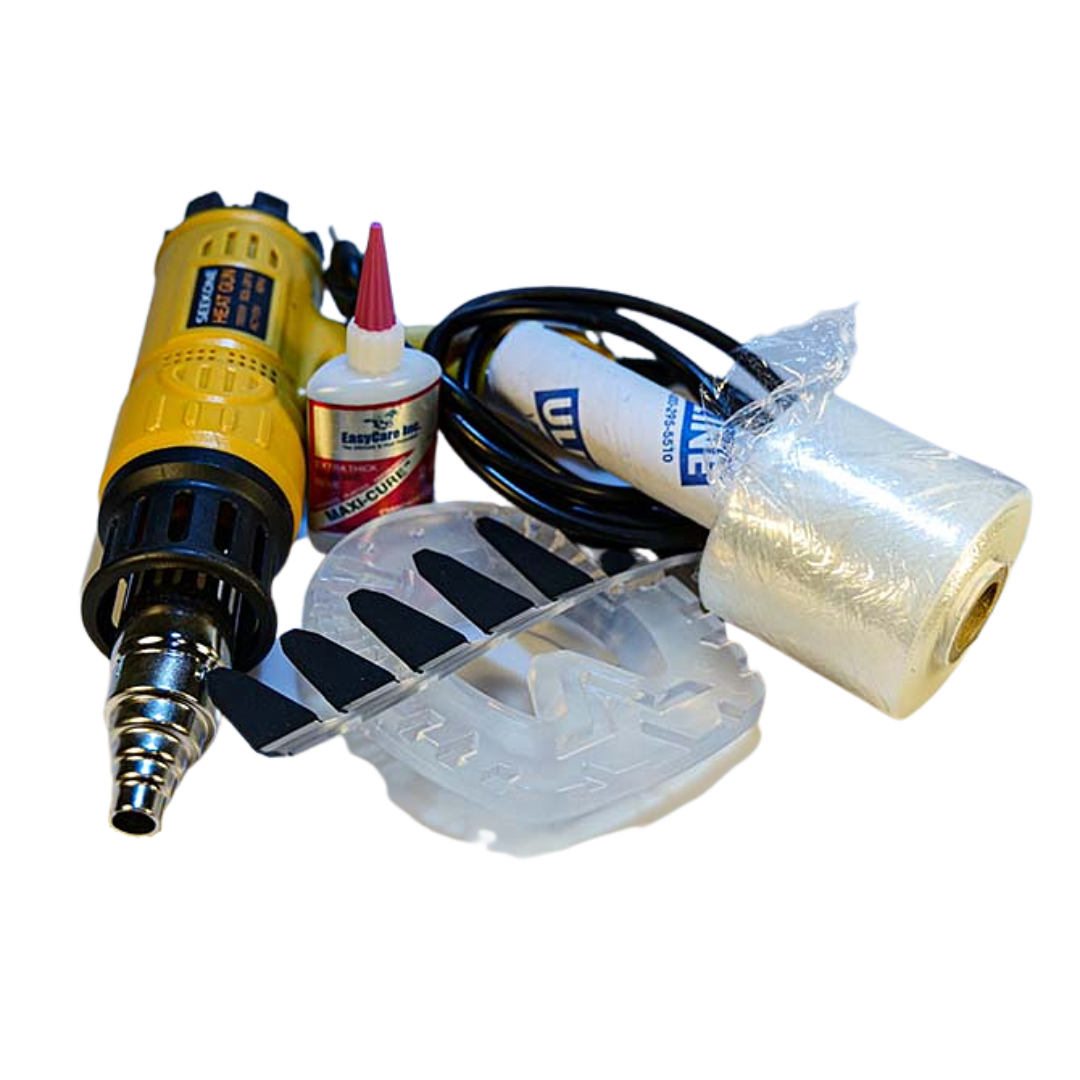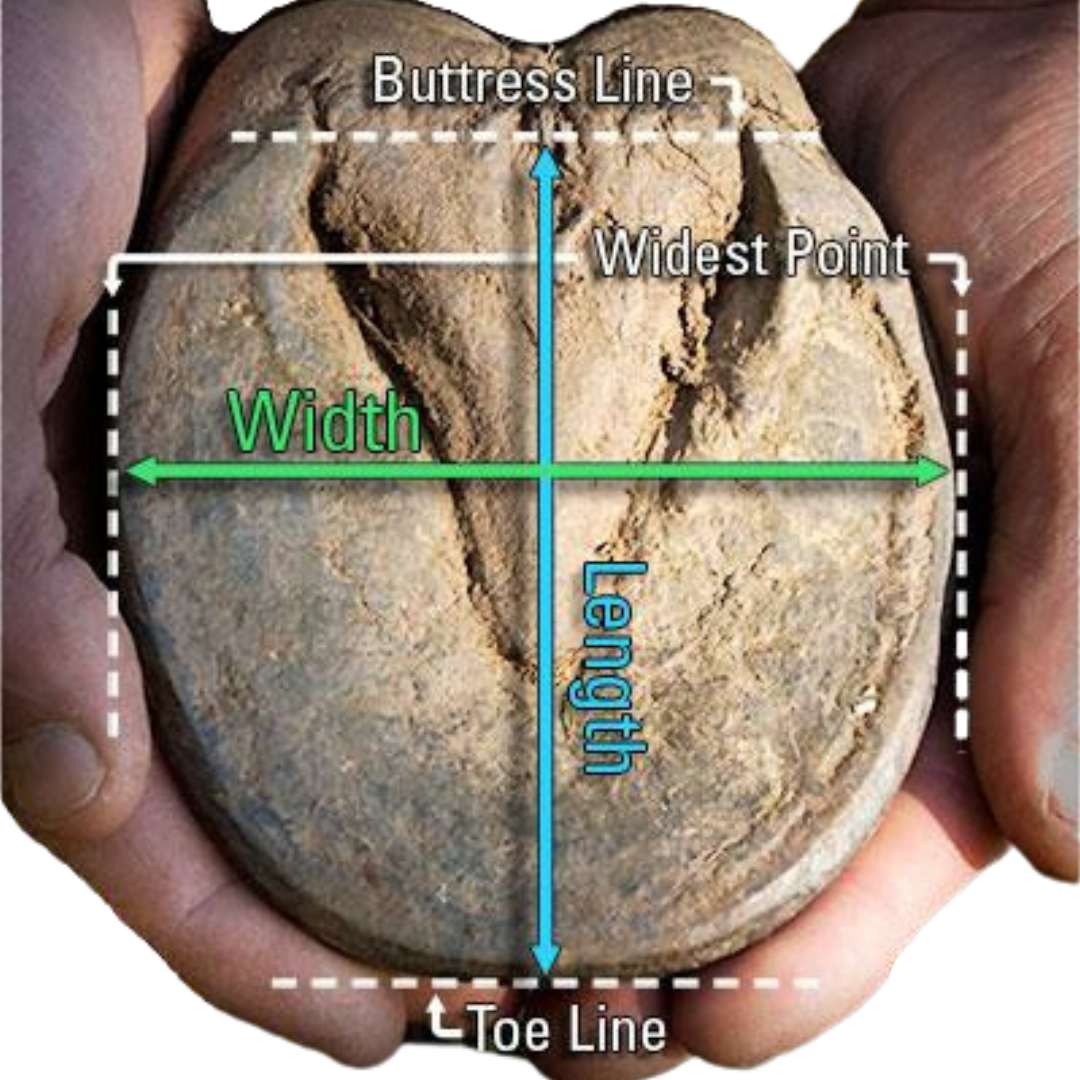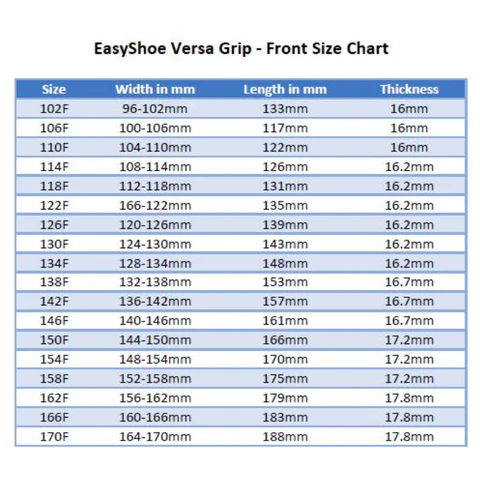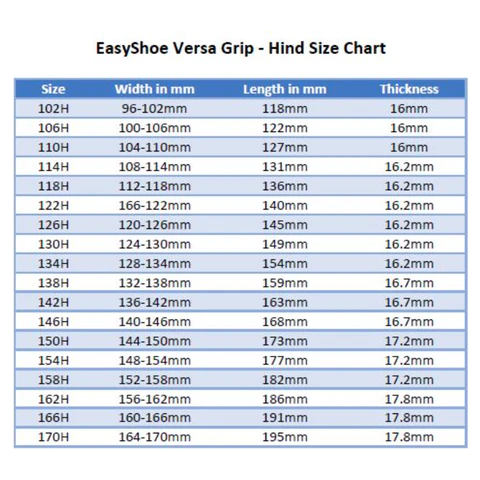 EasyShoe Versa Grip Light
Grant has not had a chance to work with them yet! Will let you know ......
They are working great!
I have glued the Versa Grip Lights on with the Easyshoe finger tabs to my thin soled thoroughbred and so far they are working well for him. We are both very happy!